Welcome to my about me page.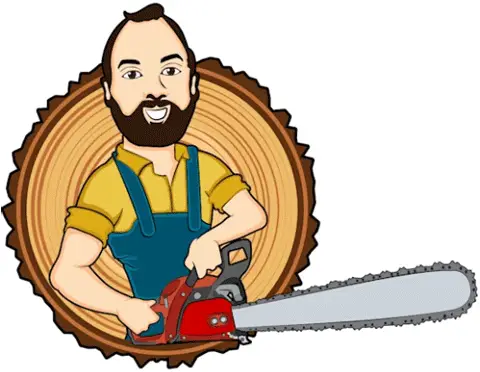 I'm Larry.
And I'm here to teach you everything I know about chainsaws.
Hence the nickname "Chainsaw Larry."
I don't mean to toot my own horn, but I'm quite a master at cutting wood. As a youngster, I started with an axe. My papa taught me everything he knew about swinging it the "right" way to split firewood.
Eventually, I graduated to using a chainsaw. And boy, was that a game-changer.
Using an axe was a painfully slow process for chopping wood, and it's not something I ever want to do again—if I can help it. Chainsaws make the labor of cutting firewood (and doing other types of trimming around the yard) so much easier, and they're my preferred tool of choice.
My papa loved chainsaws too.
He was actually kind of a fanatic.
It's no wonder why I'm so passionate about the tree cutting craft since I spent so much time around him.
Over the years, I've had the luxury of using every type of chainsaw (gas-powered, electric, and battery-operated) for every purpose (trimming, pruning, felling, and bucking).
I've also learned practically everything there is to know about these power-cutting machines.
Consider me your "chainsaw buddy"
If you want to find the best chainsaws for a specific purpose, I can help.
If you want to learn how to use a chainsaw properly, I can help with that.
And, if you want to get every question you've ever had about chainsaws answered, I've got you covered there.
The good thing about chainsaws is that there's a top choice for every person out there—a saw that feels perfect in the hands, has just the right amount of power, and helps you get the job done without any worries.
And I can help you find it.
Aside from the years of experience using chainsaws, what also makes me an expert in this field is that I've spent countless hours researching and comparing chainsaws of every type. So, check out my free Chainsaw Buying Guides to find the perfect chainsaw for your needs.
In particular, you may enjoy my top chainsaws list. It includes the top 10 chainsaws with gas, battery, and electric models reviews.
Or check out these specific chainsaw guides:
Another thing I like to share about chainsaws because they're not that hard to use. Many people feel intimidated by these sawing machines, but you can cut wood all day long without any fear of injuring yourself if you practice just a few safety steps.
I've made my fair share of mistakes over the years when cutting wood, but I've also learned some great tips and tricks from pros too. These are all things you can benefit from by reading about them in the Learning Center of this site.
Since I know a lot about chainsaws, I'm also often asked about proper maintenance, how to cut certain things around the house, and ways to get the most out of each chainsaw type. I've done my best to include those common questions and answers in the Learning Center. So, be sure to check it out.
My advice is free and always will be.
I don't think it's right to keep knowledge about things that others can benefit from to yourself or charge people for your "tips" so that you can make a couple of bucks.
Everything I know about chainsaws is laid out here for you to enjoy. You won't find any subscription fees, gated content, or sneaky advertisements coming from me.
Money is never exchanged between us on or off this site.
I'm fully committed to giving you my honest opinion and advice for free when it comes to buying and using chainsaws.
My knowledge is your gain.
The only way I make money from this site is if you click on a product link and buy it. I receive a small commission from each sale, but it doesn't impact the price you pay. Everything I recommend can be bought on Amazon.com because it's a trustworthy site with an excellent return policy.
I hope this brief rant has helped you understand more about me and what you can expect by poking around on this site. If you have any questions, feel free to contact me, and I'll try to help you the best that I can.
Take care,
Chainsaw Larry
900 E. Main Street, Suite 500
Louisville, KY 40206
502-889-1909