Interested in a Stihl mini chainsaw?
If so, you've landed on the right page.
Stihl has long been regarded as the best brand in chainsaws, and it's not hard to see why. However, that doesn't mean you should buy every model they make; which one is the best Stihl chainsaw?
For those looking for a chainsaw to use around their home, nothing can beat the Stihl Mini Chainsaw GTA 26. To make an informed decision, you'll have to look closely at all of its features and read expert reviews like ours to find out what makes it stand out from the crowd.
In this article, I'll go over the features of the Stihl mini chainsaw GTA 26. I'll also compare some other options available.
Let's get into it.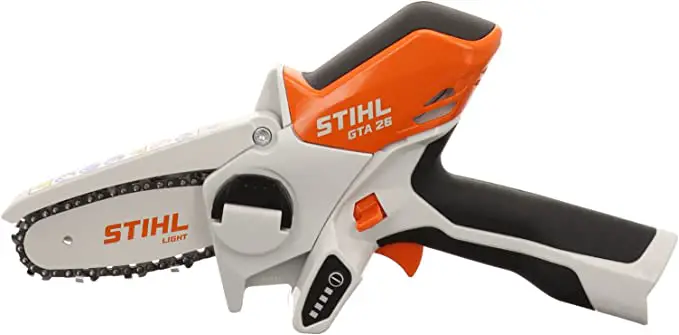 The fundamentals of the Stihl GTA 26 pruning chainsaw
The Stihl GTA 26 is a lightweight, compact pruning chainsaw that is simple to use. It is currently the only battery-powered variant available in the United States, making it environmentally friendly since it does not require fossil fuel for power. Unlike other chainsaws we've seen, this one does not have auto-oiling. Instead, after a few cuts, you must manually add oil to it.
Stihl GTA 26 Sound
Nothing ruins a quiet morning on the weekend like the head-buzzing sound of a chainsaw cutting wood. The Stihl Mini Chainsaw GTA 26  is quieter during operation than regular chain saws. Both you and your neighbors will surely be thankful for this feature. Stihl is more special because of its low vibration when cutting wood, making it much easier to handle. The Stihl Mini Chainsaw GTA 26 is ideal for precision cutting, and its size makes it easy to reach those tricky spots with minimal postural discomfort.
Stihl GTA 26 Safety
The importance of safety cannot be overemphasized; nobody wants to lose a finger while cutting a branch. The GTA 26 protects you from such injury with a safety bar that adjusts according to the diameter of the wood you are cutting. It uses a thumb switch for trigger safety and a safety guard covering the top of the chain. The GTA 26 Stihl mini chainsaw has a sheath to protect the saw when not used. Even with all the safety measures for your protection, you should always pay close attention when handling the tool.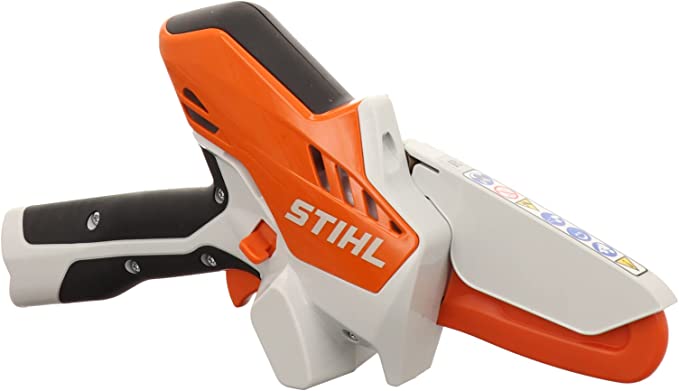 Additional features
The GTA 26 Stihl Mini Chainsaw has extra features compared to other chainsaws. It has a battery level indicator that lets you know how much power is left; this feature takes the guesswork out of knowing when to charge. It has an easily detachable ¼-inch saw chain and a 4-inch guide bar that allows for easy removability without needing tools.
Price of the Stihl GTA 26 chainsaw
Stihl's 12V garden pruner is available for $149.95 through your local Stihl dealer. It includes the tool, a battery, a charger, a bar, a chain, lubricant, and a carrying box.
GTA 26 Pros:
Vibration is low
Lightweight and small
Simple to use
Outstanding ergonomics
Simple and comfortable to use
Excellent design elements and appearance
Well-balanced and lightweight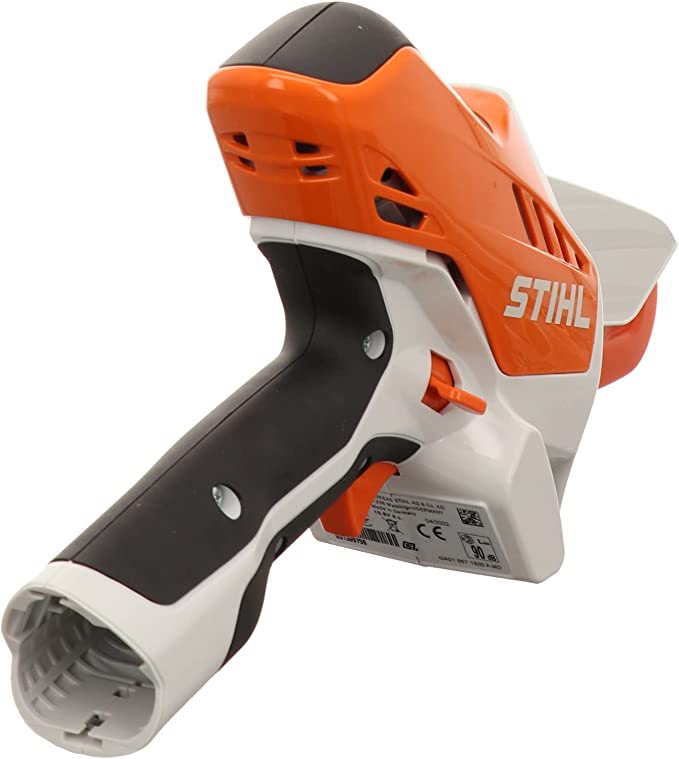 GTA 26 Cons:
Pricey for what you receive
Short running times
There is just one battery included
Manual lubrication
It's challenging to locate in stock.
Size of the niche chain
Specifications for the Stihl GTA 26
Stihl 12V AS 2 battery as a power source
4-inch bar length
1/4 PM3 chain
Chain Speed: 26.3 feet per second
Weight: 2.7 lbs without battery, 3.1 lbs with battery
Manual oiling
Price: $149.95
powered by a 10.8-volt battery
Run time: 20 – 25 minutes
14 PM3 chainsaw
Switch for safety
Cover for the top chain
Scabbard
LED battery status indication
Grip rubber
Customer Reviews
I am a tree trimmer, so I need a reliable saw. I have used this saw for about two years now. It never let me down. It starts every time and has plenty of power. – Charlie
This chainsaw is perfect for getting into those tight spots without kicking up all the leaves or pine needles. – Alex
It does an excellent job cutting through logs and branches. – Robby
Our Rating
The Stihl Mini Chainsaw, like most Stihl products, delivers high-quality performance. This saw has a robust and reliable engine that easily cuts through wood. Stihl has an ergonomic design that makes it comfortable to hold and easy to control. Plus, this little chainsaw starts quickly and runs smoothly every time. The only downside of the Stihl Mini Chainsaw is its size; because it's so tiny, you can't cut large pieces of wood without putting in more effort than necessary. But this saw will do the job quickly and efficiently for jobs requiring cutting branches or smaller logs!
Alternative chainsaws to the GTA 26 Stihl Mini Chainsaw includes:
Kimo 4ˮ chainsaw: It is also very lightweight and an option if you need something cheaper
Milwaukee 6ˮ mini chainsaw is among the best mini chainsaws in the US.
Ryobi 8ˮ chainsaw is relatively cheaper. 
Bottom line
The GTA 26 is a one-of-a-kind piece of equipment, with very few manufacturers offering such a tool. Stihl is solid and well-made and has great for getting into those hard-to-reach locations obstructed by other branches and limbs.
Stihl GTA 26 is an excellent technique for breaking up limbs from branches. While Stihl is not a direct answer for trimming and granting giant trees, it's the ideal side accessory for chopping wood for your fireplace and other gardening activities, more like the Robin to your Batman.
Frequently Asked Questions about the GTA 26 Stihl Mini Chainsaw
Why can't I get Stihl mini chainsaw online?
The STIHL Company only sells its products through authorized Stihl dealers who are fully trained to handle the equipment and resolve any issues customers may have about the mini chainsaw.
How do I get replacement parts for my Stihl product?
You can quickly get any spare part you need from your local authorized Stihl dealer.
I hope you have enjoyed my review of the Stihl mini chainsaw GTA 26!
Your pal,
Chainsaw Larry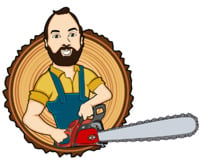 Read Next- Best Electric Chainsaws