Looking to buy a new mini chainsaw?
Maybe you're buying one for the first time?
There are some qualities you need to look for when getting a chainsaw. A mini chainsaw is a smaller power saw than regular size chainsaws, so they can be better for cutting branches in awkward places. They might be less powerful, but they are much more versatile.
Why should I buy a mini chainsaw for my house?
You might think you need to buy the largest and most powerful saws on the market for the jobs done around your home and yard, but this isn't necessarily always the truth. Sometimes a smaller chainsaw is needed for different projects around the yard.
Having a mini chainsaw might be the only type of chainsaw you need if you live in a small area and don't have many mature trees in your hard that needs to be cut down or trimmed.
What are mini chainsaws used for?
Mini chainsaws can be used for many different things:
Pruning shrubs: mini chainsaws are more precise than cutting and can give you a smooth and sculpted aesthetic. The design is lightweight and allows you to cut hedges that might be above your head level. The vibrations are also weaker, so your arms won't get as tired as quickly.
Cutting small tree limbs: trying to use a large chainsaw can be hard on small limbs and branches. A mini chainsaw can help you better shape your hard. They can usually handle limbs up to 6" in diameter.
Cutting lumber for carpentry projects: If you need to cut some wood for a DIY carpentry project, you can use a mini chainsaw. They are better for more delicate or thin pieces of wood. Large chainsaws can be difficult to control in these situations, unlike smaller chainsaws.
Now that you know the many ways mini chainsaws can make your yard and housework much easier, let's look at the 10 best mini chainsaws. Hopefully, this guide will help you find the perfect one for your home.
Disclosure: The chainsaw items recommended below are my top favorites because they have a great combination of quality and features. As an Amazon Associate, I earn from qualifying purchases made through the links as a way to support this site. If you buy a qualifying product, you're not charged anything extra, but I'll get a small commission to help pay for my expenses. I hope you find my advice helpful and discover the best chainsaw stuff for your needs on this list.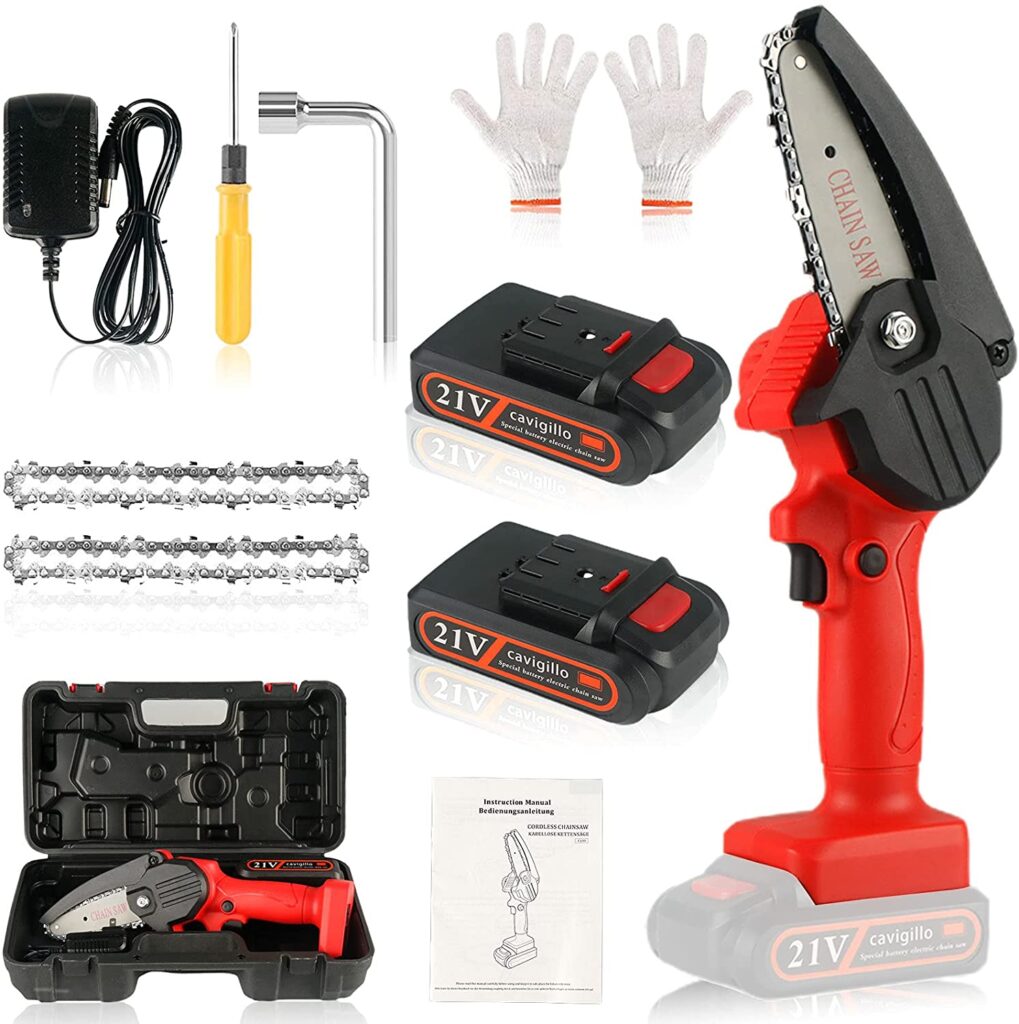 This chainsaw is highly efficient with a high-quality chain. It can cut a 15 cm diameter piece of wood in just 10 seconds. The power consumption is also about 20% less than other mini chainsaws but with a 30% increase in power.
At just 0.7kg and a full length of 13 inches, this mini chainsaw is extremely lightweight. You can easily cut branches overhead without worrying about muscle fatigue.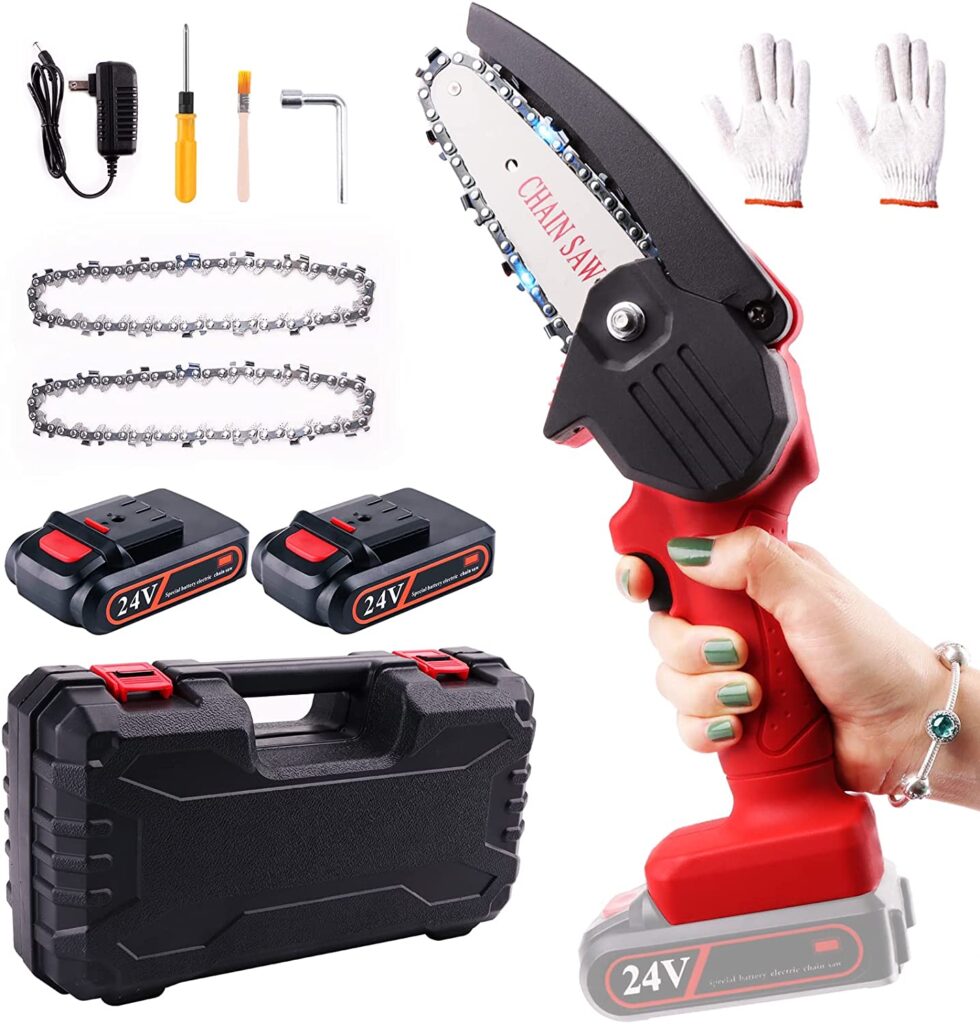 The pure copper motor and 2x24V high-power batteries in this chainsaw give it high power. It only weighs 2.4 pounds and has a total length of 13 inches. It comes with a portable toolbox so you can easily carry it around the yard or home as needed. It comes fully assembled and ready to use.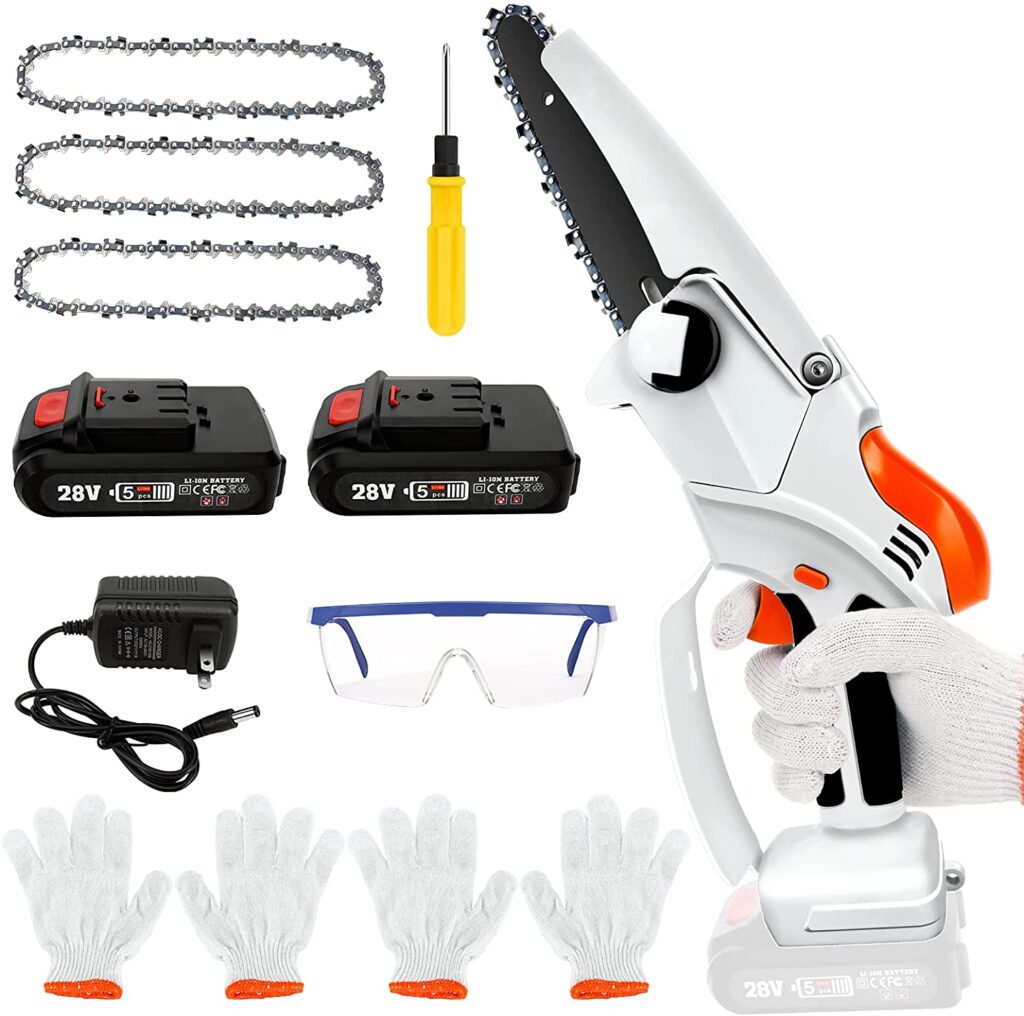 This chainsaw is 6 inches so it can cut slightly thicker items than the 4-inch ones. The nonslip handle makes it easy to grab. The convenient lock button helps you to avoid maloperations or injuries.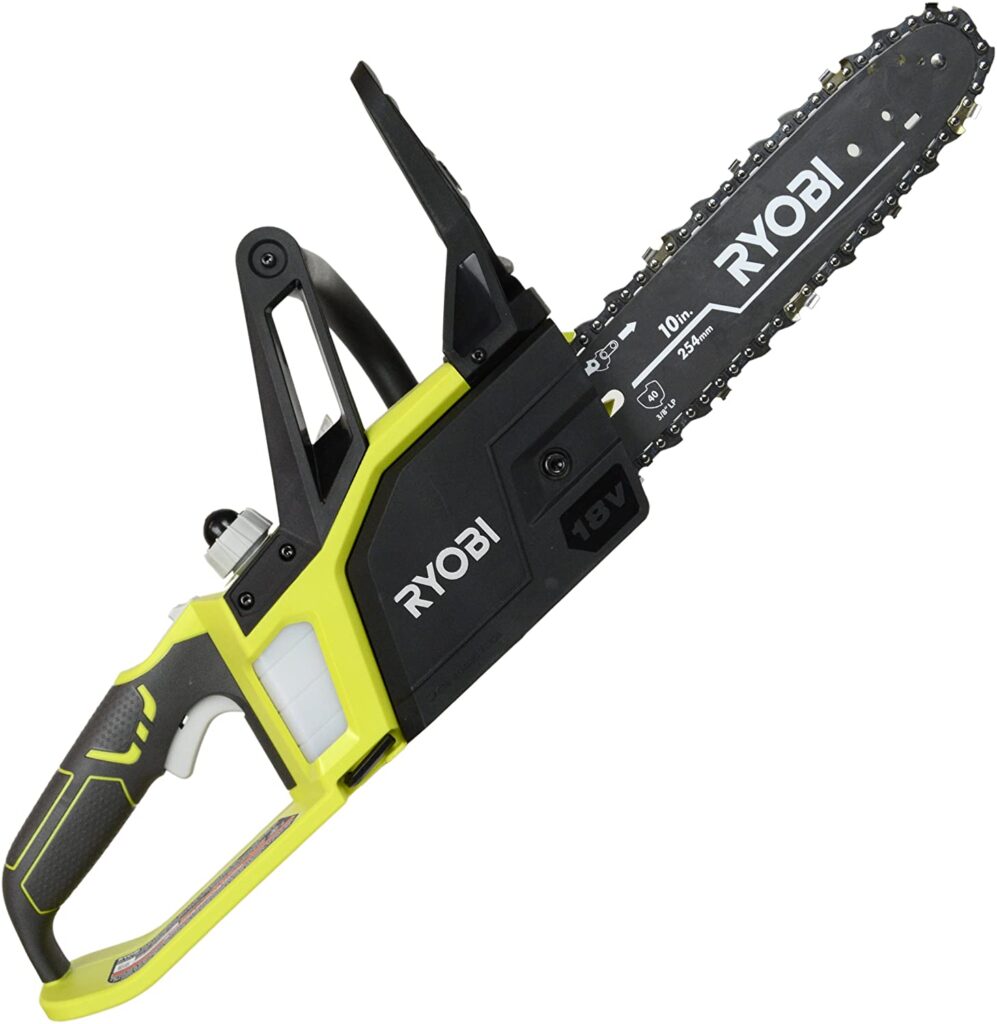 This smaller chainsaw is a bit more pricier, and heavier than the other chainsaws on this list, coming in at 5.8lbs. Still lighter than your average chainsaw. This lightweight machine has a lot of power and the battery lasts a long time. Good for small projects, can cut about 7 inches thick.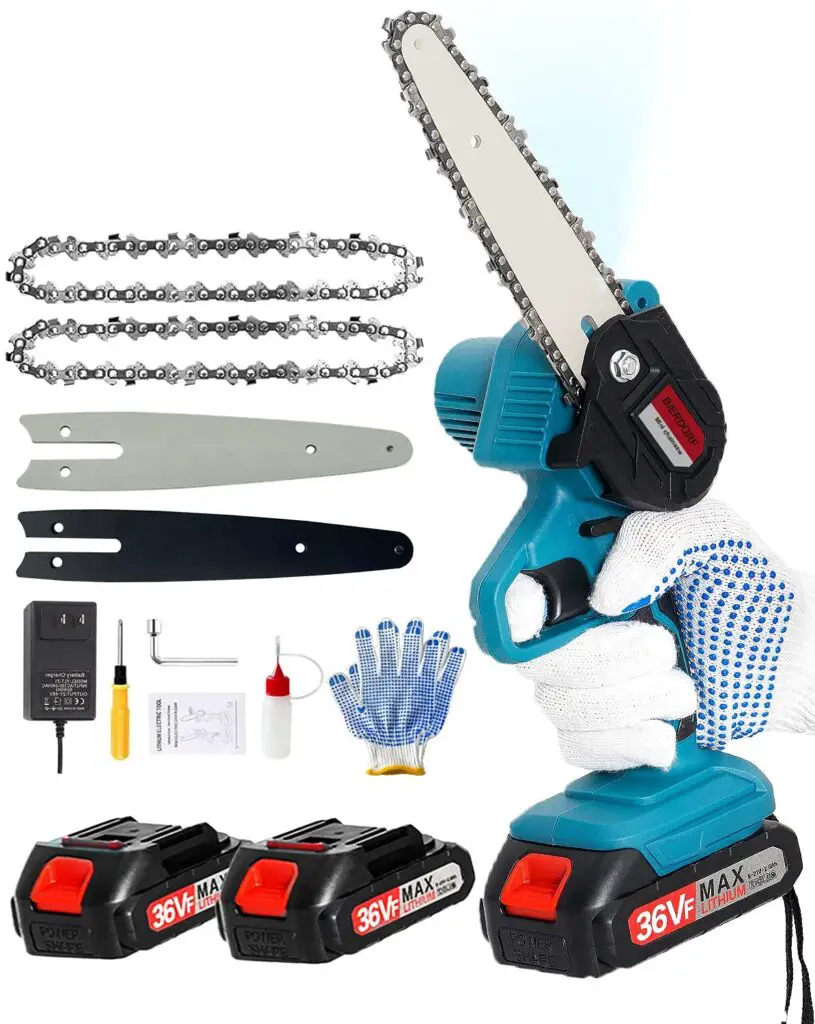 Has a pure copper motor and comes with 2 battery packs. Battery lasts about 50% longer than other chainsaw brands. Safety switch prevents accidental starts. It only weighs 3.3 pounds and is easy to control.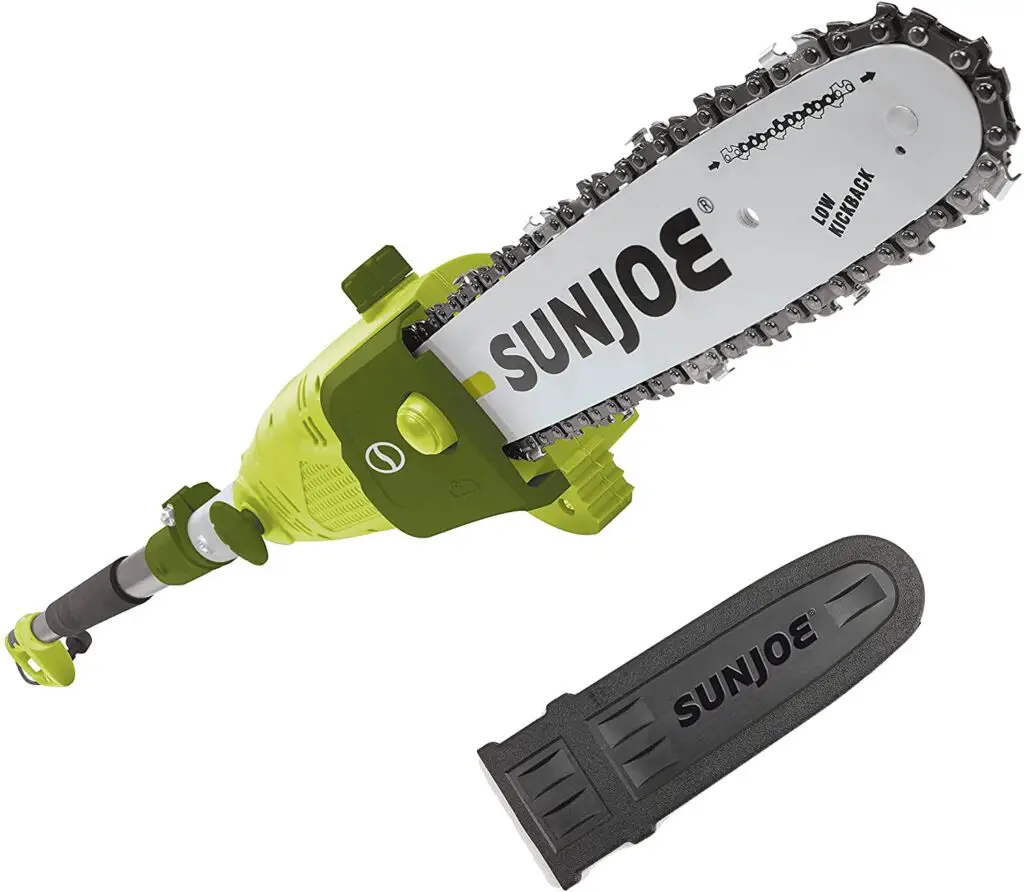 Slim and comfortable size at only 8 pounds. Convenient for pruning and trimming. The chain doesn't jam and offers extremely fast cutting. Safety switch will prevent accidental starting. It doesn't need maintenance or lubrication.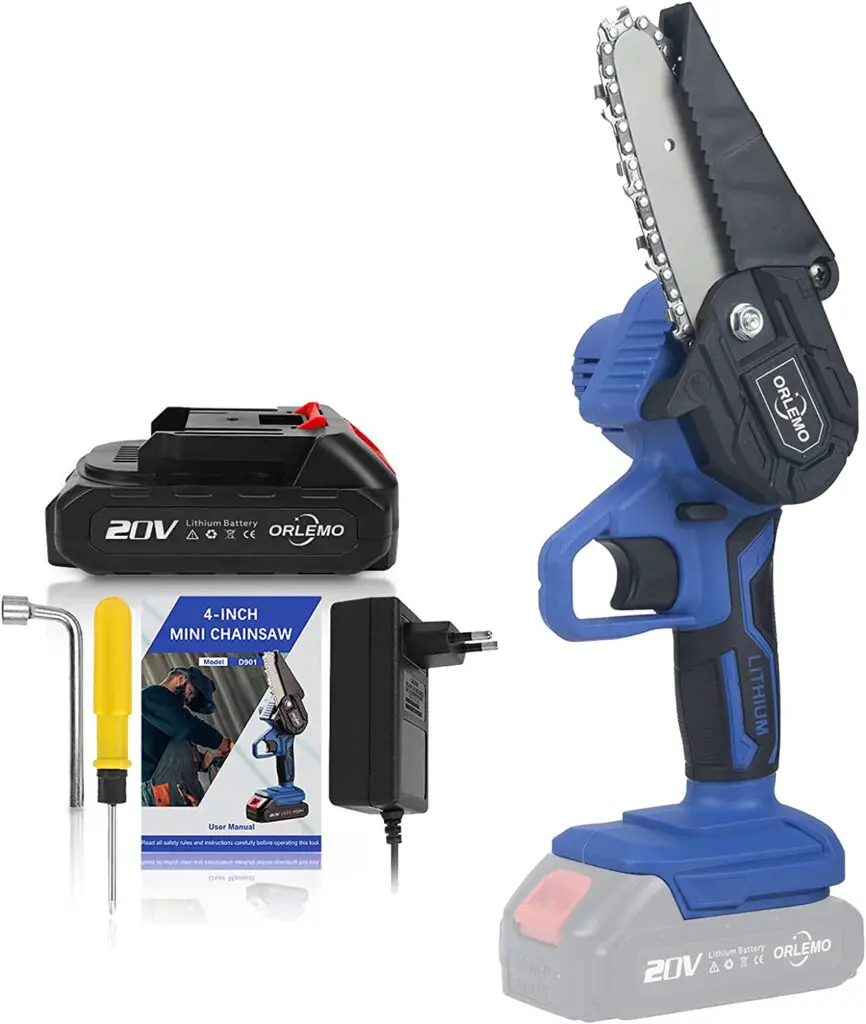 Pure copper motor is powerful, and the unique chain tooth design makes cutting efficient and fast. Cutting speed can be adjusted for different needs. The non-slip handle makes it extremely easy to use.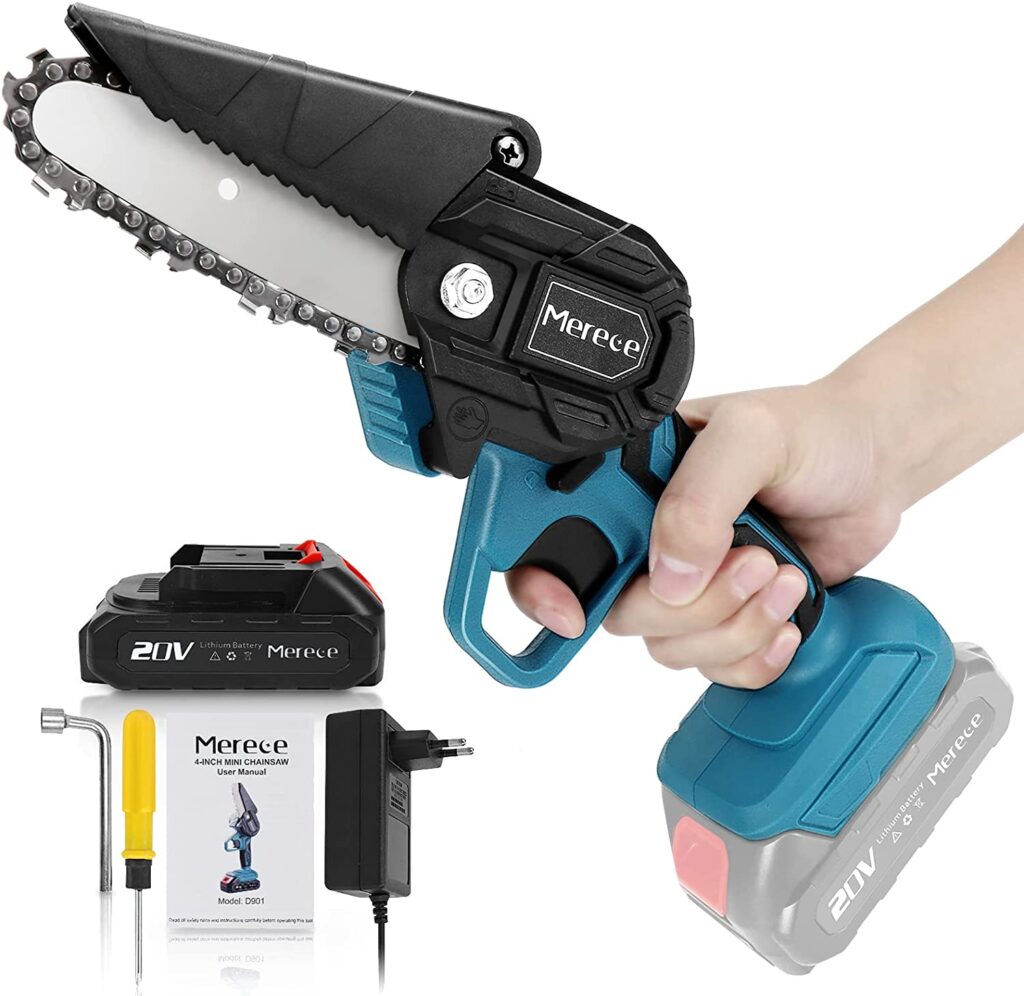 This saw has amazing smooth cutting. It's fast and efficient. It weighs 2.4 pounds. It has a max cutting length of 10 cm. Their customer service is also excellent.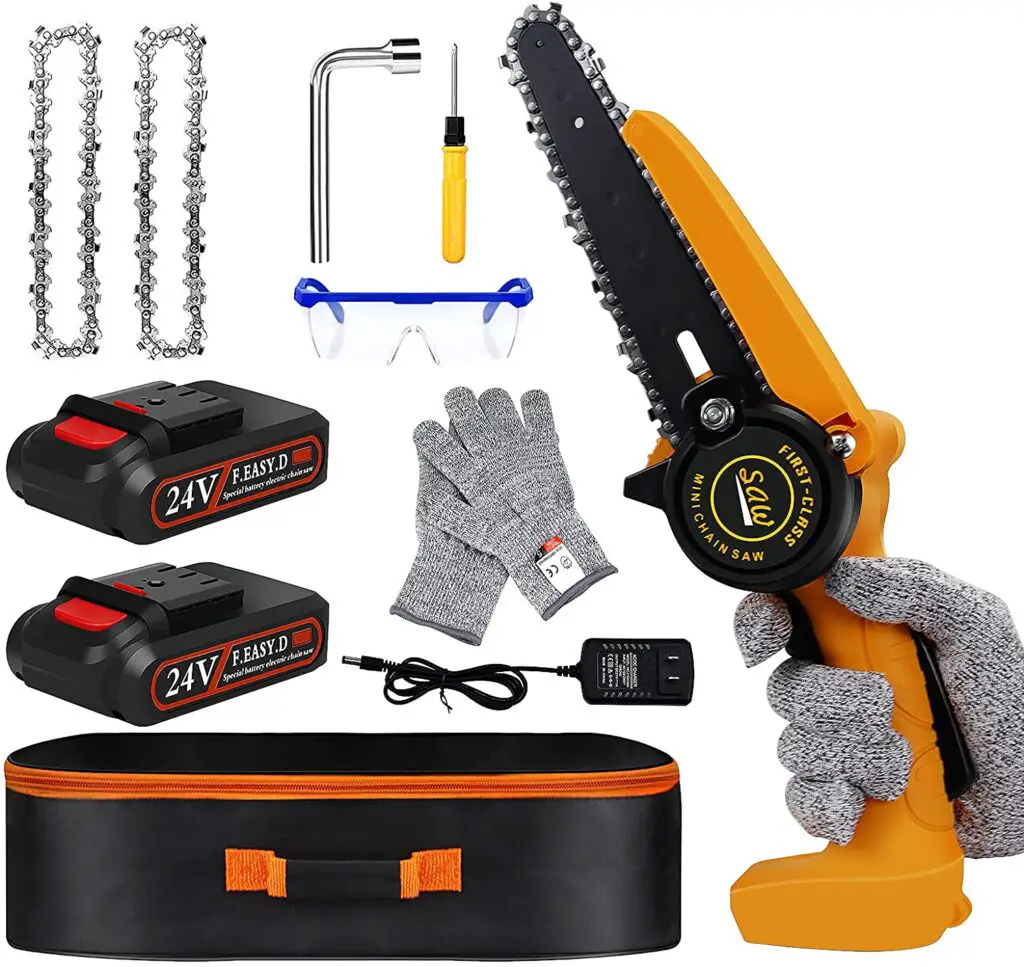 This chainsaw is perfect for safety and protection, so it's good to use for beginners. It can do all the basic yard work you need such as garden pruning and tree trimming.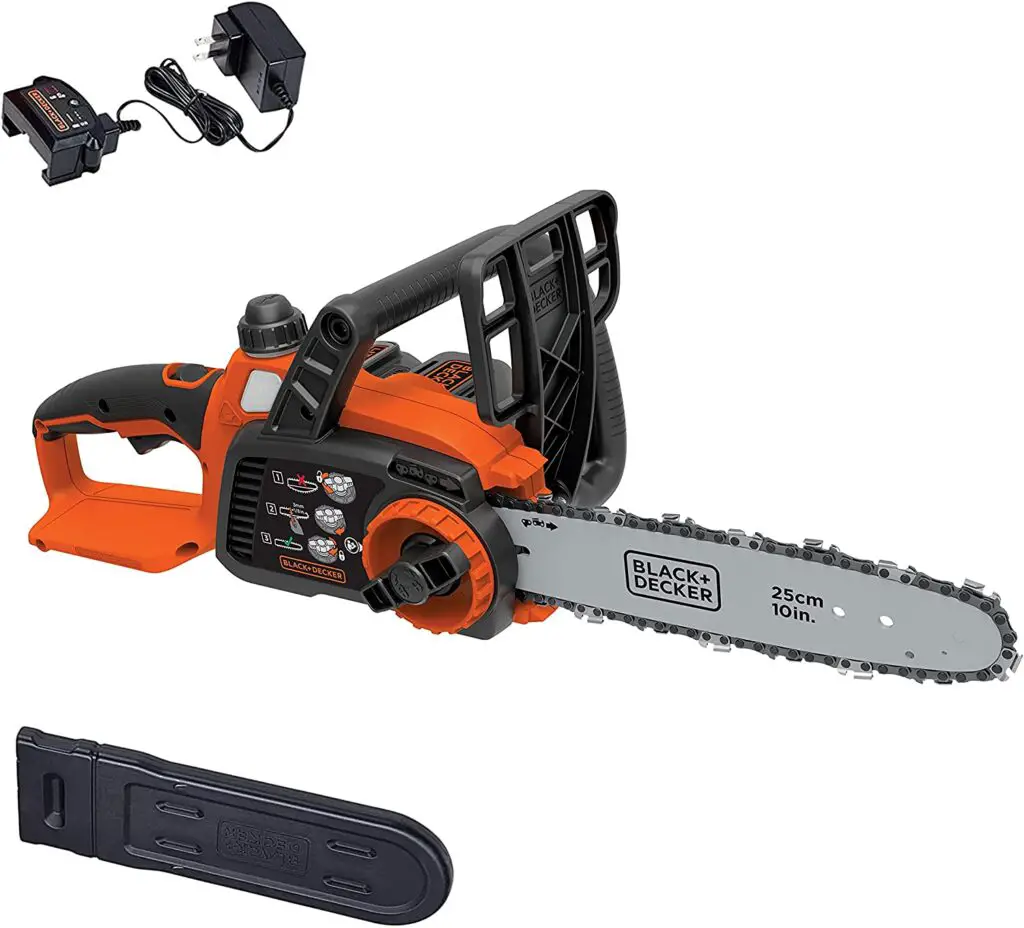 Great for cutting overgrown bushes and trees. Easy to assemble and convenient to use. It comes with multiple chains and all the tools you need.
Well, there you have it. My top 10 list of the highest rated chainsaws on the market today.
Mini chainsaws range anywhere from 4-inches to 10-inches and are all lightweight. Perfect for any smaller jobs you have.
I hope my article has helped you find the best mini chainsaw for whichever project you need one for. If you're wanting to know more about other smaller and lightweight options as far as chainsaws go, check out my article 11 Best Small Chainsaws (Top Lightweight Chainsaw Reviews)
Happy sawing!
Your pal,
Chainsaw Larry