On the hunt to find a top handle chainsaw?
Not sure which one to get?
If so, you've landed on the right page.
There are a lot of chainsaws on the market, and it can be hard to search through them all to determine the best ones. Perhaps you've narrowed it down to the fact that you want a top handle but don't know where to go from there? Don't worry. I've got you covered!
Here I'll go over 15 top handle chainsaws on the market today. I'll cover their key features so you can compare them all in one spot.
Let's dig in.
Disclosure: The chainsaw items recommended below are my top favorites because they have a great combination of quality and features. As an Amazon Associate, I earn from qualifying purchases made through the links as a way to support this site. If you buy a qualifying product, you're not charged anything extra, but I'll get a small commission to help pay for my expenses. I hope you find my advice helpful and discover the best chainsaw stuff for your needs on this list.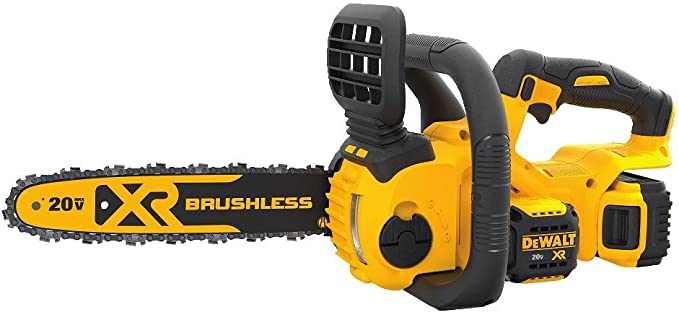 If you want a compact chainsaw that isn't too heavy and doesn't require two batteries to run, this DEWALT model is for you!
Key features:
Cordless
Low kickback
12-inch bar
Compact
9 lbs
Brushless motor
90 cuts per charge
Tool-free chain tensioning and bar tightening
25 x 9 x 9 inches
20 Volts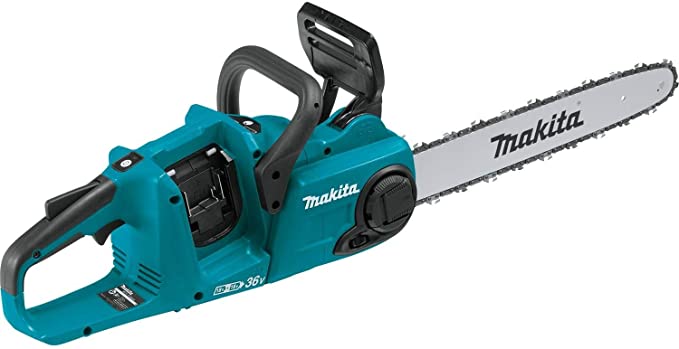 If you are looking for a medium-sized chainsaw and a lot of power, Makita uses two 18V batteries to provide you with power.
8.74 x 19.76 x 10.95 inches
10.84 pounds
Low noise level
Brushless motor
Provides the power of a 30cc gas saw
Two batteries to deliver 36V power
Low maintenance
Variable speed trigger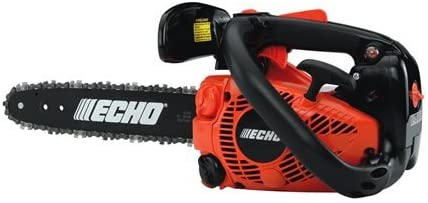 This Echo model comes with a 12-inch bar, is gas-powered, but can hold a lot of fuel.
Key features:
6.6 lbs
Instant throttle response
26.9 cc 2-stroke engine
Rear-mounted air filter
12-inch bar
8.1 fluid ounces fuel capacity
5.4 fluid ounces oil capacity
12 x 10 x 10 inches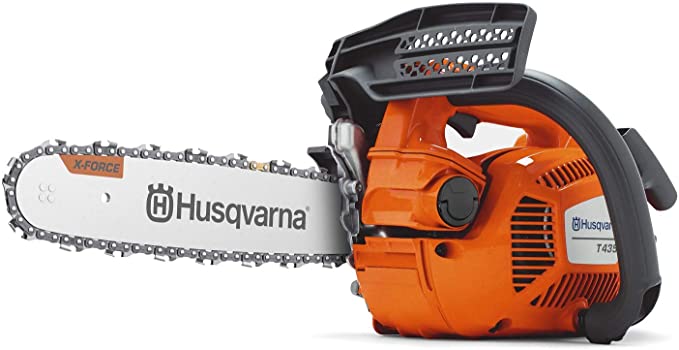 This Husqvarna can hold a balanced 12- or 14-inch bar and is pretty lightweight.
Key features:
21 x 10.5 x 10 inches
7.5 lbs
Reduced vibration levels
Side-chain tensioning
Low fuel consumption
12-inch bar
14-inch bar max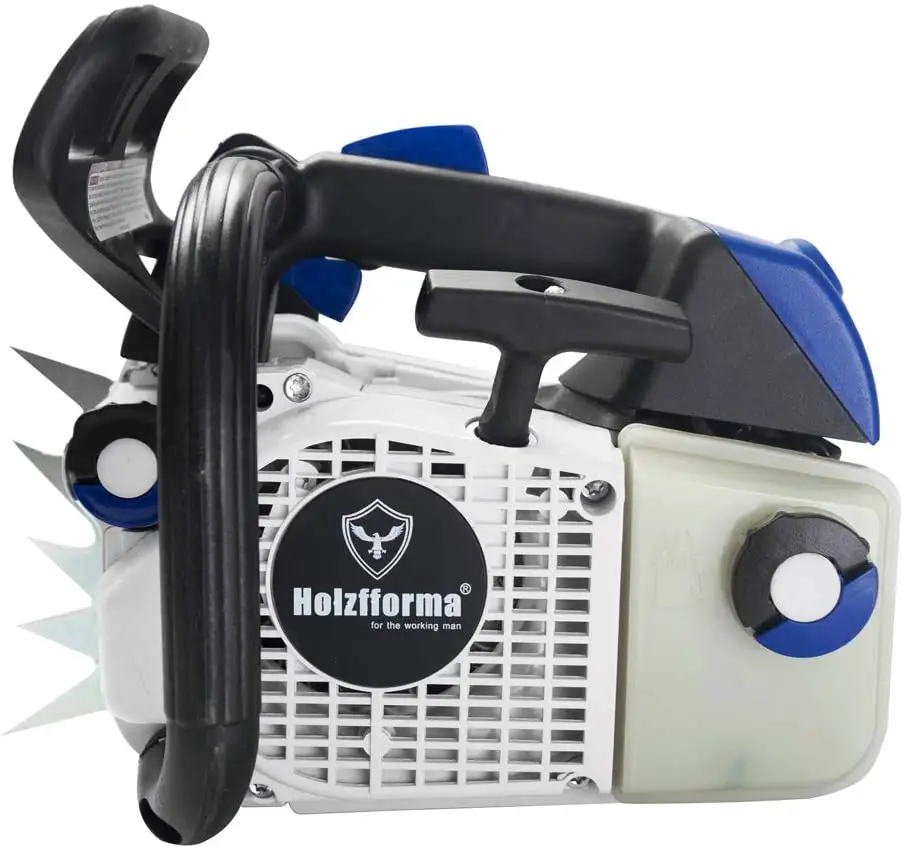 The Farmertec is designed for more heavy-duty work with a max speed of 11,500 RPM and a 40mm motor.
Key features:
35.2cc
11,500 RPM
22 fluid ounces fuel tank volume
14- or 16-inch guide bar
10.2 fluid ounces oil tank volume
10 lbs
14.96 x 10.24 x 10.24 inches
40mm bore engine motor
2-stroke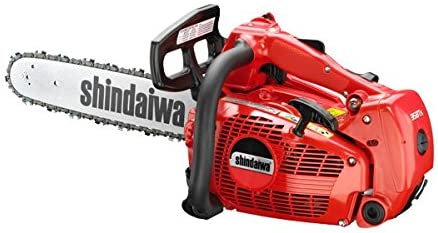 This Shindaiwa is lightweight but pretty powerful with a 35.8cc engine and 11.2 fluid ounces fuel capacity, so you don't have to stop to refill in the middle of your work.
Key features:
18 x 12 x 12
35.8cc
14- and 16- inch bar lengths
11.2 fluid ounces fuel capacity
8.2 fluid ounces oil capacity
8 lbs
2-stroke engine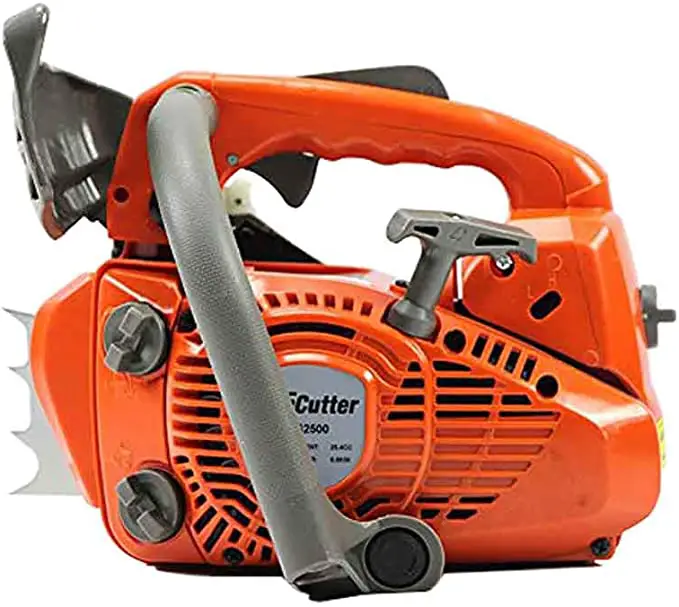 This is a mid-range product by farmertec, designed to keep costs down for regular users with an 8,500RPM max speed and 25.4cc engine.
Key features:
25.4cc
12- and 14-inch bar
Single cylinder, 2-stroke engine
8,500 RPM
11 lbs
12 x 10.2 x 9.5 inches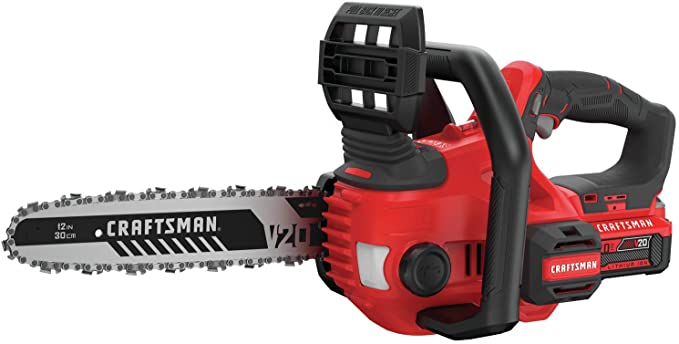 If you want to level items with your chainsaw, this CRAFTSMAN comes with a built-in bubble level and is designed for small spaces with the 12-inch guide bar.
Key features:
26.94 x 9.03 x 10.88 inches
9.9 lbs
44 chain speed
V20 cordless power
4Ah battery
Bubble level
12-inch chainsaw for small spaces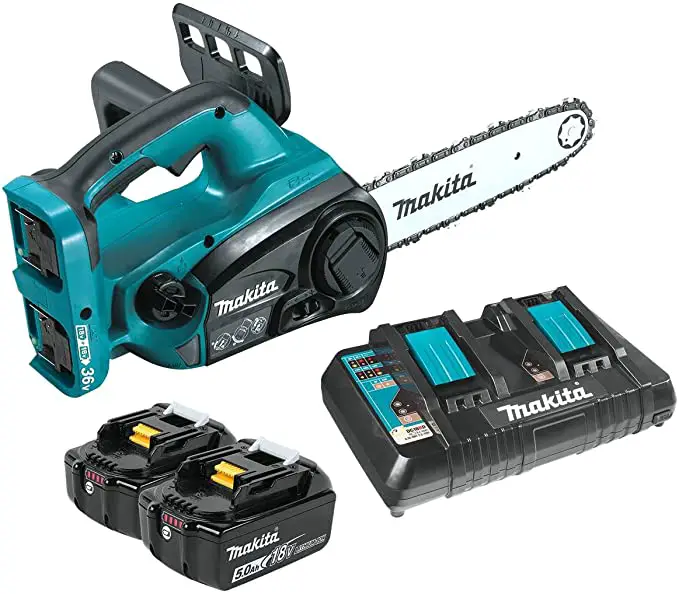 This one by Makita has a lot of power, a low noise level, and is heavy-duty at 22.8 pounds.
Key features:
12 x 24.5 x 12.5 inches
12-inch guide bar
1,650 FPM chain speed
36V of power thanks to two 18v batteries
87-89 dB(A)
22.8 lbs

This Echo is made for comfort with an adjustable palm rest, contoured handles, reduced effort starter system, and even an automatic oiler.
Key features:
35.8 cc, 2-stroke engine
Contoured handle
Adjustable palm rest
14- and 16- inch bar lengths
8.2 fluid ounces oil capacity
11.2 fluid ounces fuel capacity
8 lbs
17 x 10 x 10 inches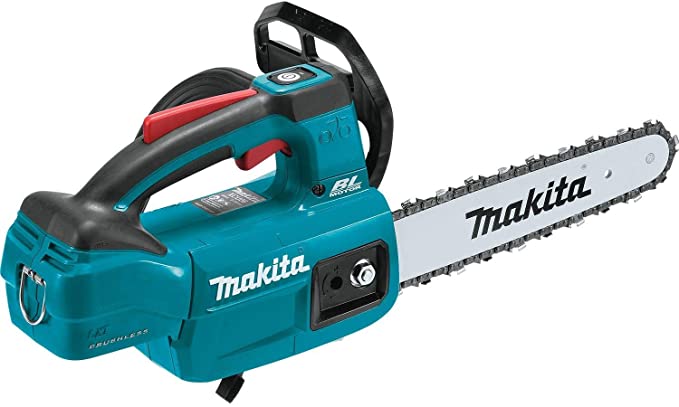 This Makita is small, made for simple jobs with a 10-inch guide bar and the equivalent of a 20cc gas chainsaw in power.
Key features:
Low noise level
Zero emissions
Brushless motor
Power equal to a 20cc gas chainsaw
Large oil filling port
10-inch bar
7.63 lbs
4,720 FPM
10 x 15.5 x 9.5 inches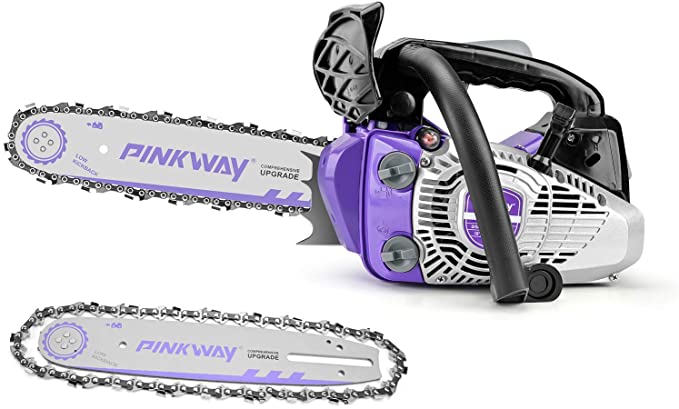 PINKWAY isn't a big name brand, and the chainsaw might look like a toy, but it brings power and size with an 18- or 20-inch chain and 8500RPM
Key features:
8500 RPM
63cc stroke engine
Quickstart technology
18- and 20-inch chains
35.4 x 10.2 x 11 inches
17 lbs
Comes with a chainsaw, 18-inch saw china and guide bar, 20-inch saw chain and guide bar, instruction manual, tool kit, and fuel mixing bottle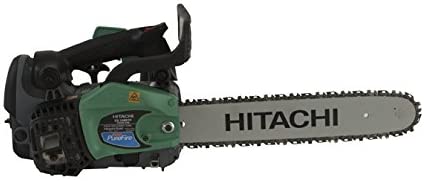 Hitachi is dedicated to producing gas engines that are environmentally friendly with low emission and CARB compliance.
Key features:
11.2 x 15.4 x 11.8 inches
8.4 pounds
2-stroke engine
CARB compliant
Low emission
32.2cc
14-inch sprocket-nosed bar
9.9 fluid ounces fuel capacity
6 fluid ounces oil capacity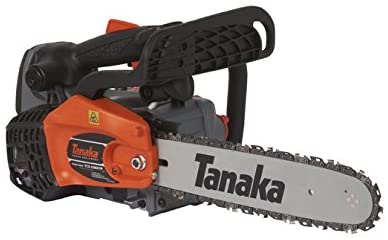 Metabo comes with covers and a commercial-grade engine to ensure you have power that lasts for a long time.
Key features:
32.2cc 2-stroke engine with PureFire technology
Commercial-grade engine
12-inch bar and chain
9.9 fluid ounces fuel capacity
6 fluid ounces oil capacity
Can fit 12- and 14-inch bars
8.4lbs
CARB Tier III compliant
EPA phase 3 compliant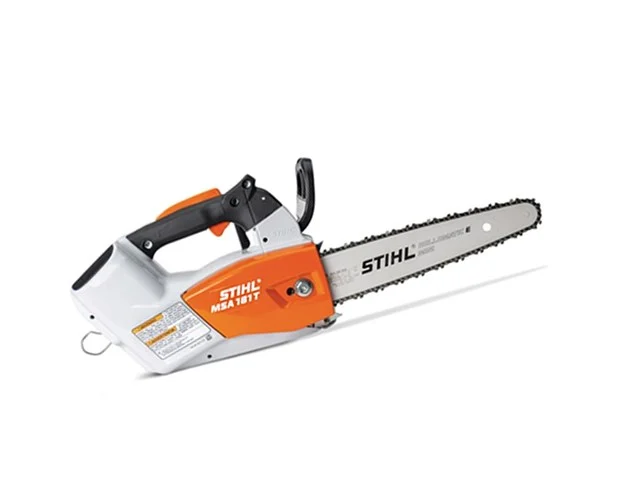 STIHL has a 'Caring for Nature' seal and promises to do better than CARB or EPA standards with their gasoline engines.
Features:
7.5lbs
12-inch guide bar
3.5 fluid ounces oil capacity
Caring for Nature seal (Cleaner than EPA or CARB standards)
Anti-vibration handle
3.6 fluid ounces fuel capacity
That wraps ups my top 15 picks for top handle chainsaws. If you'd like to check out some of my other chainsaw reviews, check out these buying guides:
Happy sawing!
Your Pal,
Chainsaw Larry