So you're interested in getting a Holzfforma Farmertec chainsaw?
Not sure which model will best suit your needs?
I've done a little digging and research to put together this review of the top 5 Farmertec Holzfforma chainsaws. In this article, I'll go over each model's specs, features, and pros and cons-all in one place, so you don't have to.
Let's dive in.
Disclosure: The chainsaw items recommended below are my top favorites because they have a great combination of quality and features. As an Amazon Associate, I earn from qualifying purchases made through the links as a way to support this site. If you buy a qualifying product, you're not charged anything extra, but I'll get a small commission to help pay for my expenses. I hope you find my advice helpful and discover the best chainsaw stuff for your needs on this list.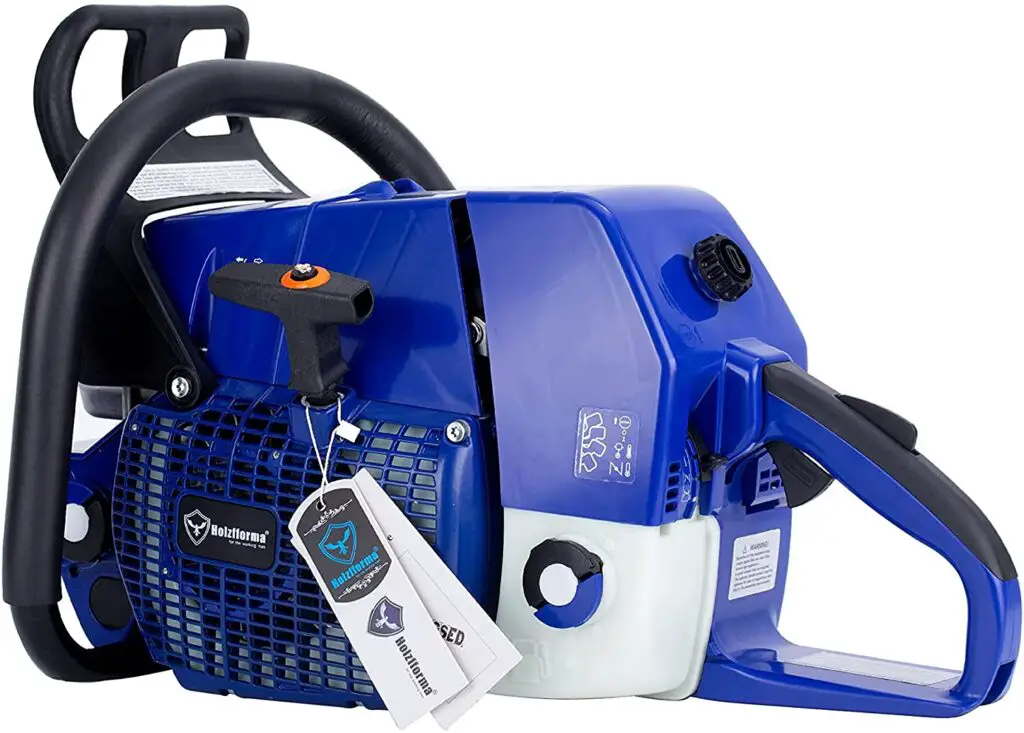 Here is one of the most powerful, popular, and reliable chainsaws available on the market today. You really can't go wrong by picking up the Hozfforma G888 Chainsaw.
In many ways, it's just like the Stihl MS8880, but it's much better for people who don't want to pay the price that Stihl charges. But don't worry. You get a lot of bang for your buck with the Hozzforma G888.
Plus, it's easier to find than any major Stihl since those fly off the shelves. So you will have better luck getting your hands on this model rather than anything else. So not only is it cheaper and not only is it more accessible, but it's also just as powerful as the chainsaw that is taking such strong influence from.
It's definitely the most powerful chainsaw that the company provides, and it's also one of the most powerful saws on the market today, regardless of the brand. It is built with a 36-inch bar or above in mind and is ideal for cutting down trees, chopping up firewood, or just about any other project that you need a chainsaw for.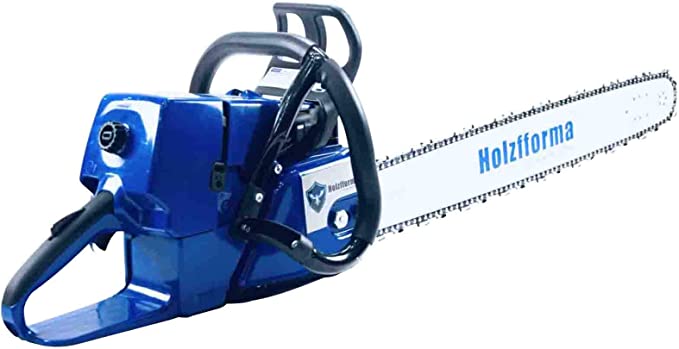 The Holzfforma Farmertec chainsaw G466 has a great deal of power, however, it's a lot smaller and doesn't weigh as much, and may be thought of as relatively inexpensive for what you receive. When you need a chainsaw, you almost always need one that won't break the bank. You're in luck with the Hozzfforma G466.
This chainsaw's components are interchangeable with the model it's based on. That's the MS460 and 046, by the way. Plus, the parts are all rather simple to find and purchase, and they last a long time and can undertake some serious stress and hard work.
It's another fantastic chainsaw ideal for slicing firewood, cutting down trees, or cleaning the yard and old properties. Many folks buy this to supplement a Stihl saw. But it's more than just a backup saw. That's because it's excellent in its own right and deserves respect.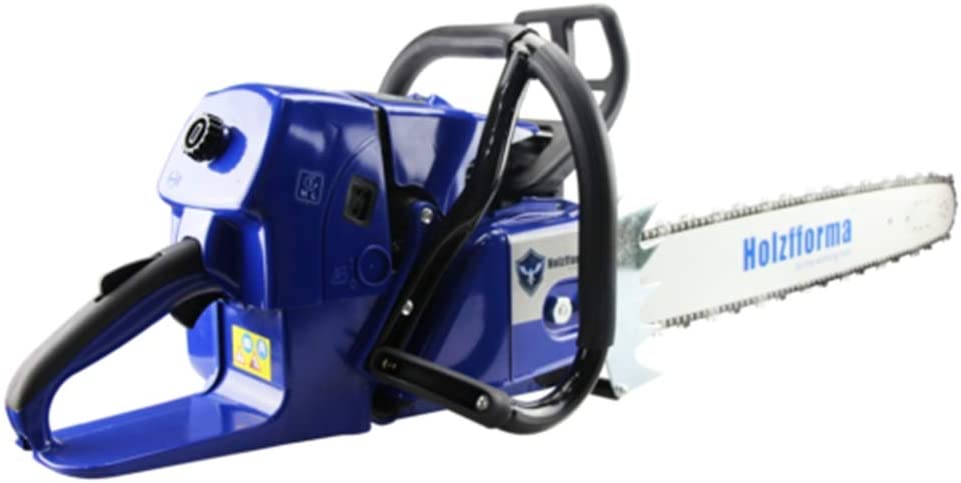 Yet another huge saw is the Holzfforma Farmertec chainsaw G660, which has a lot of fans and is repeatedly considered one of the best chainsaws. When you look at reviews from users and those whose opinions matter most, you see a chainsaw that is head and shoulders above the most competition.
This saw is designed for bars up to 36 inches. However, many people have reported relying on it up to 42 or 48 inches. Keep in mind that if you do that, you'll lose a little power, although it'll still pack enough punch to get the job done.
The G660 farmertec chainsaw is truly an excellent saw that is ideal for slicing up huge logs and firewood. It will smoothly operate for hours and will work well through it all. You want something reliable, don't you?
There is a reason why the reviews from the customer base are overwhelmingly excellent, and the only potential concern appears to be with the oiling mechanism. Some people have complained about loading oil into the saw. However, it's feasible to fix the problem with Stihl components.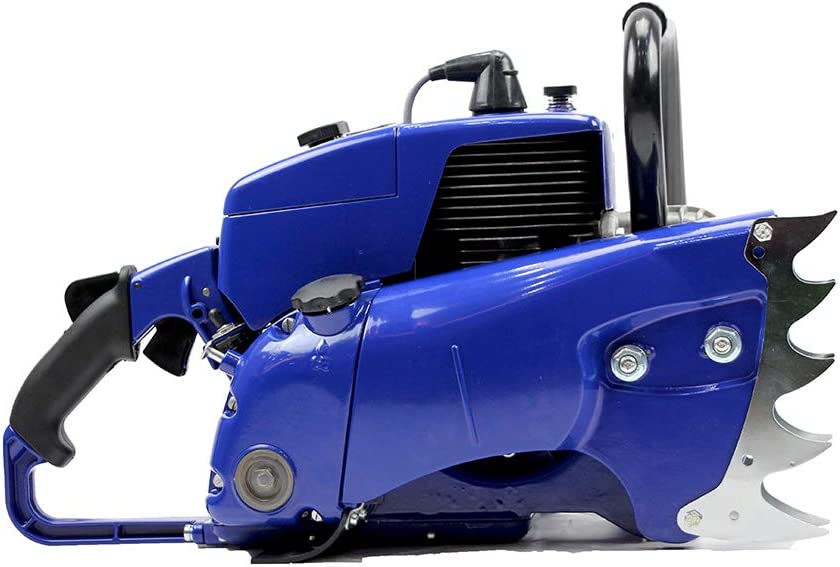 Yet another strong model you can turn to for your chainsaw needs is the Farmertec Holzfforma G070.
This model is based on Stihl's 070. Older Stihl versions are still marketed in certain nations with laxer emissions regulations, but modern Stihl 070 and 090 saws are unavailable in most western countries. That is what makes the G070 so great because it's like you're getting something that doesn't exist freely in the world anymore.
The G070 fits requirements that allow it to be marketed in the United States, which means that it has a large, loyal fan base that is clamoring to get its hand on it. Keep that in mind when you are shopping for the G070. You might not always find it easy- it often flies off the shelves.
The Holzfforma Farmertec G070 chainsaw is a very popular device that is often used for bucking logs, milling, and more outdoorsy, tough work. It makes it all happen quickly and easily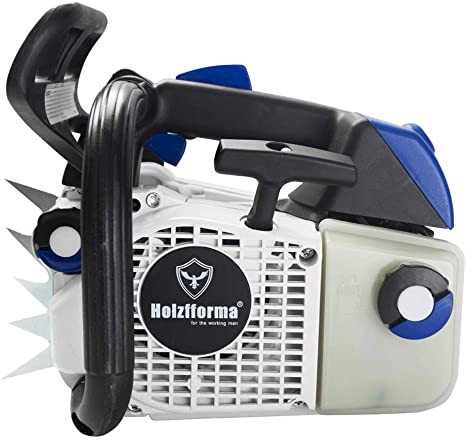 The Holzfforma farmertec chainsaw G111 is built like a modern replica of the Stihl MS200T, both popular and expensive. The G111 acts like the MS200T but doesn't cost as much. So you get the same amount of power and strength for less money out of your wallet. That sounds ideal, doesn't it?
Keep in mind that in many states and nations, the MS200T or its successor, the MS201T, might be difficult to come by. Therefore, the G111 is a decent substitute. You don't have to hunt down the product on the far corners of the net and can instead have a device built just like it.
To some people, it's not a proper substitute for a true, quality Stihl. But when it comes to functionality and especially price, it's beyond suitable if you can't afford or locate a Stihl.
The Holzfforma G111 is a chainsaw with a top handle designed for solid and exhausting tree work, limb cutting, and other jobs for the front or back yard.
It's not that heavy either. It weighs as much as a small dog and is simple to manage and operate for extended periods of time. When you are using a chainsaw, you don't want to feel wiped out after a couple of minutes. And you won't with the Holzfforma G111. You'll also see this model listed in my article, The 15 Best Top Handle Chainsaws.
Thanks for reading my reviews of the Holzfforma Farmertec chainsaws. I'm hoping you found the information valuable in helping you make a decision or just to gain more knowledge.
Happy sawing!
Your Pal,
Chainsaw Larry