Are you interested in learning more about the Husqvarna 372xp?
Maybe you're thinking about purchasing one?
Finding the perfect chainsaw can be a challenge. You may have already seen a few suggested to you in reviews you've already read. Perhaps the Husqvarna 372xp was something you came across a few times.
This is a full review of the Husqvarna 372xp, and we'll be taking a closer look at it. You're probably reading this since you're considering it as your top choice. Before you buy, it would be a good idea to read this.
Keep reading if you are in the market for a chainsaw, and the Husqvarna 372xp is on your shortlist.
Let's get started and talk more about it.
Disclosure: The chainsaw items recommended below are my top favorites because they have a great combination of quality and features. As an Amazon Associate, I earn from qualifying purchases made through the links as a way to support this site. If you buy a qualifying product, you're not charged anything extra, but I'll get a small commission to help pay for my expenses. I hope you find my advice helpful and discover the best chainsaw stuff for your needs on this list.
Length
The Husqvarna 372xp has a bar length of 20 inches. If you want to switch bars, you can choose anywhere from 16 to 28 inches in length.
Power and RPM
The engine can produce 5.4 horsepower or 3.9 kilowatts. It can run at 10200 RPM.
Tank volume
The volume of the fuel and oil tank is 1.63 and.84 US pints, respectively.
Handlebar
This has a half-bar design for a handlebar. This may be great for better handling and control.
Now that we have gone over some of the essential specifications let's go over the features and how they will work best for you.
Rubber suspension
Chainsaws will produce a lot of vibration. For this reason, the Husqvarna 372xp has a rubber suspension to ensure the amount of vibrations is reduced. With this in place, it will give a smoother operating procedure and give this chainsaw more longevity so you can use it for years to come.
Vibrations can hurt the chainsaw's carburetor and thus affect the saw's performance. On top of that, it can also reduce lifespan. Not to mention, you may find using a chainsaw uncomfortable and hard to control.
Advanced engine technology
The engine of 372xp can produce quite a bit of power. Plus, it's light in weight. For an engine that packs a punch in terms of power and acceleration, you will see that it will perform beyond your expectations.
This is a good sign if you plan to use a chainsaw that will be perfect for cutting through tougher woods. The more power you've got, the better.
Double-acting chain brake
When it comes to chainsaws, you want to operate them at a safer level. With that in mind, we bring our attention to the chain brake. This is one of the safety features that will ensure that your saw is being used safely.
If you run into an issue, the chain brake will respond accordingly and stop when it needs to. Yes, kickbacks can happen with this chainsaw. The good news is that a model of this with reduced kickback is available if you are looking for a good alternative.
Adjustable oil pump
You already know that lubricating your chainsaw for use will be necessary. Besides, the last thing you ever want to do is deal with friction. Just enough of it will cause the bar and chain to overheat.
The oil pump for the 372xp is easy to adjust to produce the amount of lubrication it needs. If you are getting too much, you can change it to where it can lubricate your bar and chain with lesser amounts. It's easy to switch up whenever you need to.
It also has an eco pump that will stop the oil pump whenever the chainsaw is in idle mode. This will help eliminate any leaks, which are common in chainsaws with auto-oiling features.
Felling marks
If there is one thing you're looking for in a chainsaw, it's precision. You want every cut to be perfect. That's why you have feeling marks that will make precise cutting possible.
You can cut through the wood using these marks as your guidepost. No cut will be imperfect, and you'll be pleased with the results. If you get this, try it with a few pieces of scrap wood, and you'll see what we mean.
Husqvarna 372xp Pros and Cons
Pros
Excellent durability: Whether you are using it continuously for one day or overtime, you'll be impressed by the overall durability
Excellent for tree cutting: It takes a chainsaw with plenty of power to cut down trees. There's no doubt the 372xp lives up to the challenge. If cutting trees is what you do regularly, this is the one you want.
Easy to start: Needless to say, you want a chainsaw that won't be a challenge to start. You can switch this bad boy on, and you'll be ready to go in seconds.
Cons
A bit weighty: Despite the engine being light in weight, the entire machine is a bit heavy. So you may have a hard time controlling it at first. Once you get the hang of it, it won't be a problem.
Husqvarna 372xp vs other chainsaws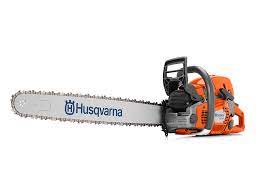 To begin, let's compare it with another Husky model. The 572xp may have more weight compared to its 372xp counterpart. However, in terms of ergonomics and smooth operation, the 572xp may win out here.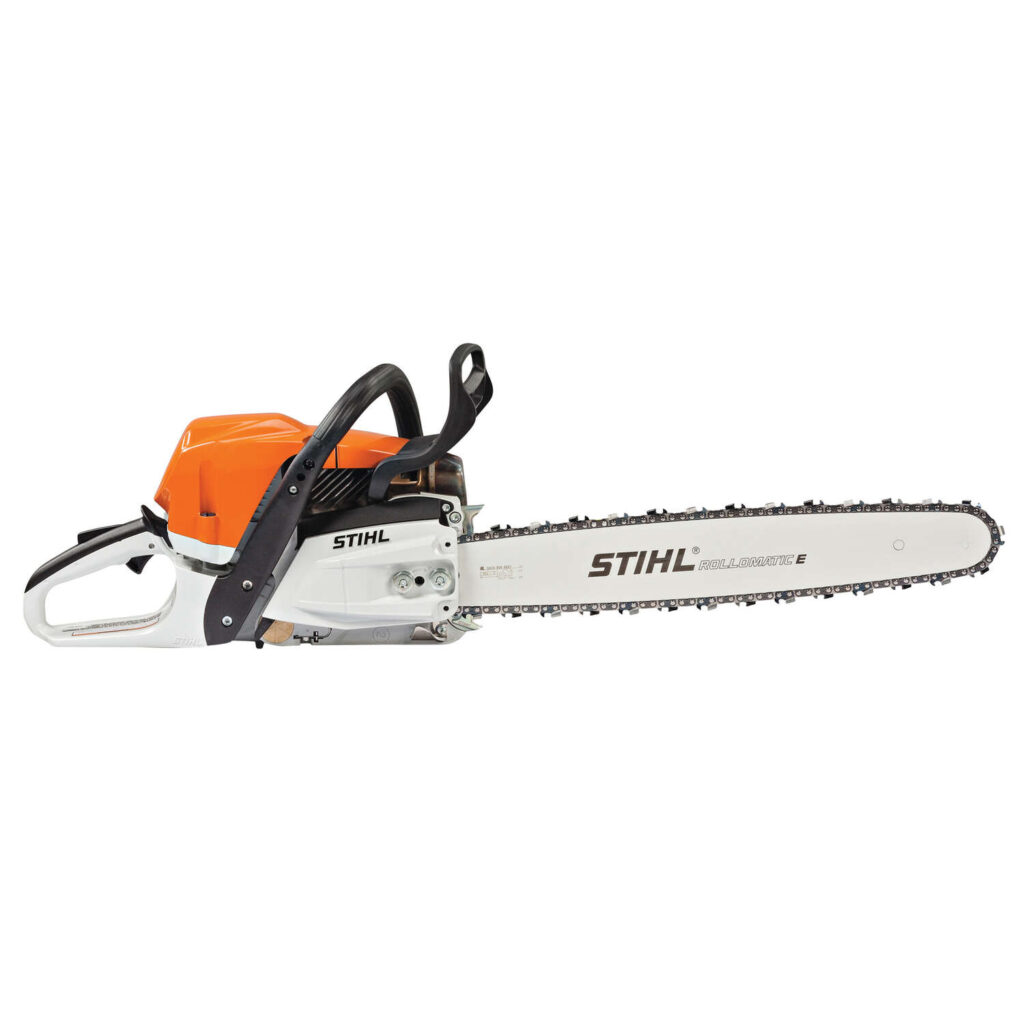 The 372xp has the length advantage compared to the Stihl MS 462. However, the latter will have a much thinner bar, which can be beneficial if you look for those precise cuts. Also, the weight difference between the two is noticeable.
Final Thoughts
I hope this review was helpful if you are looking for a chainsaw and might decide on the Husqvarna 372xp. You now know some of the main features and benefits of what is believed to be one of the most popular chainsaws among the other Husky models.
It's no secret that Husqvarna has been one of the more popular brands of chainsaws for many years. There seem to be no signs of that changing anytime soon, and a model like this may be proof of that.
If you're wanting to browse other chainsaws, take a look at some of my other articles that might be helpful in your search.
Happy sawing!
Your pal,
Chainsaw Larry